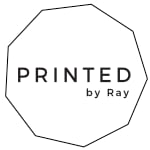 FAQ
Who are you?
My name is Ray. I am a new local business that sells products I've designed myself. I'm just getting started, but I have a whole bunch of ideas I can't wait to share with you!

Where are you located?
My office is in Delta, BC.

How long will my order take to ship?
I do not keep a large inventory; each of my products is made to order. Production time normally takes 2-3 business days, and I will ship as soon as it is ready.

I live in Metro Vancouver, can I pick up?
Yes, you are welcome to come by my office to pick up your order.